Build Performance Indicators KPI's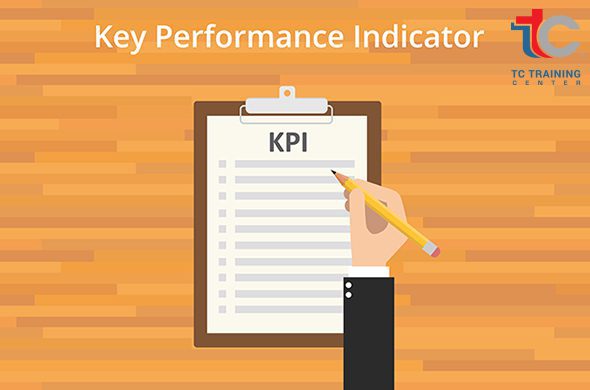 Objectives:
Develop KPI's knowledge and experience in KPI's design, measurement, evaluation and evaluation processes through interaction, participation and exchange of experiences between participants and trainers in a training facility where the trainer focuses on applying Active learning strategies that make the participant a focus of the training and educational process and involve him in practical workshops, training studies, realistic situations and focused discussions on enabling managers and stakeholders to develop performance indicators to measure the effectiveness of their organizations' management, And its outputs and activities, through the achievement of the main objectives of the training portfolio, which focuses on providing participants with modern concepts in the field of:
Key performance indicators (KPI's).

Tool indicators as a tool to align enterprise strategies.

Measuring organizational performance indicators.

Measuring financial performance indicators.

Implement KPI's.
And improve their skills by using KPI's efficiently and effectively so that the participant can understand and apply modern measurement mechanisms in raising the organization's productivity, project and management.
Who Should Attend?
Chief Executives, Chief Executives, Heads of Departments and Heads of Departments with managerial, supervisory and executive responsibilities as well as their level of career, candidates for the positions, general supervisors, team supervisors and project managers, executive heads of human resources and senior executives who contribute to the job. Human Resources Managers, Manpower Planning Managers, Training and Career Development Managers, Benefit and Compensation Managers, Human Resources Vice Presidents, Human Resources Specialist and analysts and interested employees in Ed. Human Resources
Seminar Outline:
Identify strategic management processes at the enterprise and sector level.

Identify the relationship between strategic management and performance measurement indicators.

Introducing participants to the concept and importance of the skill of planning and strategic planning and its elements and dimensions and the importance of measuring performance in the planning process.

Recognize the concept of performance indicators (KPI's).

Introduce participants to the relationship between performance indicators (KPIs) and planning processes.

Participants recognized the importance of performance indicators (KPIs) in improving the efficiency and effectiveness of performance and thus the overall productivity of individuals and organizations.

Evaluate and analyze the strengths and weaknesses of strategic operational management in the organization or similar organizations.

Enabling participants to plan their normal work according to performance appraisal models.

Enable participants to contribute to the preparation of strategic plans related to their organizations.

Enable participants to master the use of strategic planning tools, benchmarking indicators and balanced performance cards.

Enable participants to measure the effectiveness of the Strategic Plan by measuring performance indicators.

Inform participants of indicators used to measure performance and how to use them in evaluating individual and institutional roles.

Explanation of Key Performance Indicators and KPI's.

Recognize the role of Key Performance Indicators (KPIs) in measuring the organization's effectiveness, human resources, and outputs.

Identify performance indicators used to measure human resource functions.

Identify performance indicators that are used to measure the efficiency of critical operations in the field of human resources.

Practical training on the design of key formulas for assessing the financial contribution of the organization's human resources.

Practical training in designing and calculating employee satisfaction indicators.

Identify performance indicators used to measure staff turnover.

Identify the role of performance indicators in quality assurance.

Identify types of indicators (main, alternative, etc.).

Identify the pros and cons of indicators in measuring performance.

Identify possible standards for how to design quality performance indicators.

Assisting the participant in the design of performance indicators for the intended purposes through a practical training operator.

Participant gain performance measurement methods and practical steps to do so.

Gain skills and background information for successful implementation of performance indicators.

Identify performance measurement models for global organizations in the area of work of participants