Causes of Industrial Fires & Methods of Control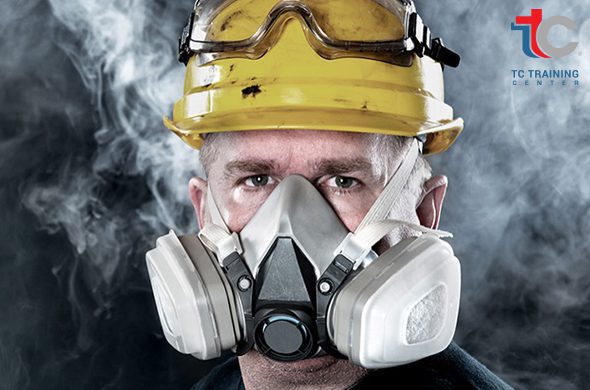 Course Objective
Learn the fundamentals of Advanced Fire Safety Management

Learn how to carry out a comprehensive Fire Risk Assessment

Means of detecting and giving warning in the event of a fire

Means of escape and emergency lighting

Understand the requirements for Signage and Fire-fighting equipment

How to provide Staff with information on risks and training

Understand that requirements of a comprehensive Fire Risk Assessment and Training Needs Analysis for key responders

A safer office/industrial environment for you and your company

Learn the techniques for implementing effective Fire Safety Management Systems and Emergency Plans

Understand the necessities for an efficient and timely response
Who should attend?
This training course is for individuals requiring an intensive and broad-ranging introduction to the key principles of fire prevention, fire protection and fire risk assessment at a primary and middle management level. It will be essential for all those who need to develop an organizational understanding of Fire Safety Management and so enhance their careers.

Health Safety and Environment professionals and Fire Officers who need to complement their professional knowledge

Experienced and new auditors linked to the company's HSE Management Systems (HSE-MS)

Line Managers and Supervisors responsible for HSE functions or wishing to fulfill their role or become involved within HSE-MS

All personnel involved in implementing the Company's HSE-MS
Course Outline
Module One: Advanced Fire Safety Management
Course introduction – aims and objectives of the event

Definitions and Scope of Fire Safety Management

Moral, legal and financial reasons for promoting high standards

A look at the statistics and of those companies who got it wrong

Organizing for Safety:

Fire Safety Management roles and responsibilities

Consultation with all staff and contractors

Work equipment

Hazardous substances

Case study

Concept of Safety Culture and its various components

How to develop a positive safety culture

Human behavior and human failure

Effecting a cultural change

Case study

Fire Protection and Fire Prevention Measures

Checklists – Escape Routes; Lighting; Stairways; Emergency Exits; Escape Doors; Alarms & hardware

Maintenance, safeguards & operational features for exit routes

Fire safety signage

Fire detection systems

Firefighting equipment

Fire Risk Assessments and the methodology for carrying one out

Competency to conduct risk assessments

The risk assessment process

Case study

Syndicate workshop – theory into practice – carry out a risk assessment

Report back of the assessment
Module Two: Management and Control of the identified Fire Risks (Primary and Secondary) is the Key to Effective Fire Safety Management
Causes and Prevention of Fire

Principles of Fire and Explosion

Checklists – ignition sources and fuels

Chemistry of Fire

Classifications of Fire

Principals of Fire and Smoke spread

Case study

Portable Fire Extinguishers (PFE)                                                      

Class Discussion on use and limitations of PFE followed by PFE Quiz

Syndicate Workshop – theory into practice – based on your Fire Risk
Module Three: Safety of People, Fire Protection, Evacuation Drills, Alarms and Exercises
Fire protection (preventive and protective measures)

Who has the responsibility for Assessing & Planning in your organization?

What do you have in place now? Can it be improved?

Perception and behavior of people in the event of a fire

Emergency evacuation procedures for fires and different assembly points for bomb warnings

Learning from evacuation drills & fire-fighting exercises

Alerting mechanisms, warn the people but will they do what you want?

Evacuation Case study

Guidance on developing fire training, drills, and exercises                  

How to design successful evacuation exercises

Exercise reports and recommendations                                  

What to do if the incident/evacuation is a prolonged one?