Excellence & Creativity In Administrative Development & Human Resources Development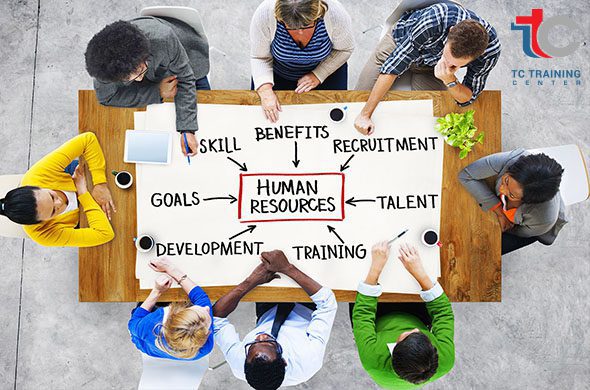 The idea of the program:
It is easy to follow the development and rise of the largest international companies in recent years, noting that these companies realized that the only way to compete and stay is the parallel interest in both the continuous administrative development and development of human resources, and those companies realized that both administrative development or human resources development requires that These companies get rid of the old patterns and methods of management, and start their important journey towards administrative development and development of human resources with innovative creative thinking.
This training program is a new mixture between the most powerful scientific methods and the best practical practices leading to the most successful international organizations that adopted the idea of excellence and creativity for administrative development and human resource development. It was developed in a modern model suitable for the nature of our Arab organizations. Efficiency and effectiveness.
There are five main reasons why you should participate in this program:
You will learn about the most important concepts of excellence and creativity and its role in administrative development and human resource development

You will master the management and implementation of practical and scientific steps to apply the appropriate model of excellence specially designed for our Arab organizations, using the previous global models

You will be able to use the best scientific and practical methods and methodologies that will help you to develop your creative abilities or the abilities of your subordinates

The best scientific and practical global models for managerial development and human resources development will be used

You will enhance your leadership skills in leading your subordinates to achieve excellence in administrative development and human resource development
Program Goals:
By the end of the program, the participant will be able to:
Knowledge and understanding of the basic concepts of excellence and creativity and its role in administrative development and human resource development

Manage and implement practical steps to implement the appropriate model of excellence for our Arab organizations

Use the best scientific and practical methods and methodologies that enable him to develop his creative abilities or abilities of subordinates

Use the best scientific and practical global models for administrative development and human resource development

Leading its subordinates creatively towards achieving excellence in administrative development and human resources development
Impact of training on the institution:
The presence of staff for this training program will help the organization achieve the following benefits:
The existence of a creative work environment in the institution

The organization is closer to the desired excellence

Innovative creative solutions to administrative problems and human resources problems

A better leadership climate between presidents and subordinates

More innovative initiatives towards excellence

Discovering the creative abilities and skills of employees
Effect of trainee training:
The presence of staff for this training program will help them achieve the following benefits:
Dealing more efficiently and efficiently with the administrative problems of the institution

Dealing with different types of creative obstacles

Higher ability to persuade presidents and subordinates to initiatives of excellence and creativity

Discovering and exploiting creative abilities and skills efficiently and effectively

Higher ability to lead initiatives of excellence and creativity
For whom this program:
This program is suitable for all employees at different levels of management, especially:
Managers of departments or department managers

Executives

Managers of administrative affairs

Human resources managers

Training managers
Outlines:
First day
Basic concepts of contemporary organizations
Contemporary challenges facing the management of our Arab organizations and human resources

The concept of human resources development and its role in facing contemporary challenges

What are the administrative development and its importance?

The concept of excellence and its aspects

What is creativity?

Excellence and development aspects

The modern model of excellence in our Arab organizations

The basic principles of excellence and creativity
Second day
Creative organization
Individual and organizational requirements for institutional innovation

Golden rules for the employee to start towards creativity

Practical methodology for building the creative employee

Obstacles to creativity and how to deal with it
Mistakes that kill creativity and prevent development
How to discover the creative employee

Use mental maps for creativity
Third day
Excellence in the development and development of human resources
Methodology in human resource development

Excellence from initiatives to habits

Institutional learning stages

Tools for developing human resources performance

Matrix TMRU to develop and develop human resources performance

Excellence and development through teams

Use the GROW methodology for administrative development and human resource development
Fourth day
Creative management development towards excellence:
Creative methods in solving administrative problems

Using Fish Bone in institutional development

Art and tools to find a radical solution to institutional problems

Using the Pareto style of administrative development

The art of dealing with the obstacles of administrative development

Brain storming in institutional development
Fifth day
Creative Leadership for Excellence
Managers or leaders

Leadership methodology in building common vision

Ethical leadership

The art of using empowerment and empowerment for creativity, excellence and development

Leader and the arts face challenges and turn them into opportunities

Stimulate and encourage human resources for excellence and development