Project Management Professional (PMP)® Certification PMBOK® Guide Sixth Edition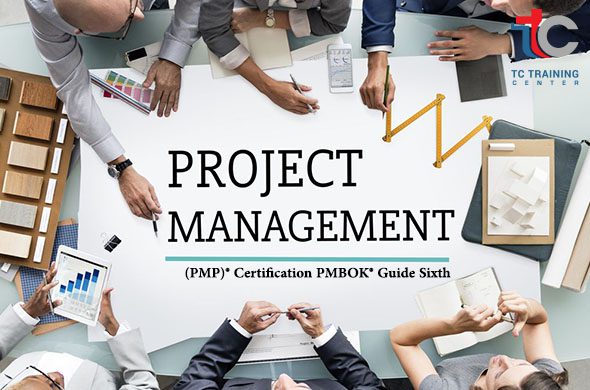 Course Objectives:
Upon successful completion of this course, students will be able to apply the generally recognized practices of project management acknowledged by the Project Management Institute (PMI) to successfully manage projects.
They will:
• Get started with project management fundamentals.
• Identify organizational influences and project life cycle.
• Work with project management processes.
• Initiate a project.
• Plan a project.
• Plan for project time management.
• Plan project budget, quality, and communications.
• Plan for risk, procurements, and stakeholder management.
• Execute a project.
• Manage project work, scope, schedules, and cost.
• Control a project.
• Close a project.
Course Content:
Lesson 1: Getting Started with Project Management
Topic A: Components of Project Management
Topic B: Project Management and Business
Lesson 2: Project Management and the Organization
Topic A: Identify Organizational Influences
Topic B: Project Stakeholders and Governance
Topic C: The Project Team
Topic D: The Project Life Cycle
Lesson 3: Working with Project Management Processes
Topic A: Project Management Processes and Knowledge Areas
Topic B: Identify Project Information
Lesson 4: Initiating a Project
Topic A: Develop a Project Charter
Topic B: Identify Project Stakeholders
Lesson 5: Planning a Project
Topic A: Develop a Project Management Plan
Topic B: Plan Scope Management
Topic C: Collect Project Requirements
Topic D: Define Project Scope
Topic E: Create a WBS
Lesson 6: Planning for Project Time Management
Topic A: Plan Schedule Management
Topic B: Define Project Activities
Topic C: Sequence Project Activities
Topic D: Estimate Activity Resources
Topic E: Estimate Activity Durations
Topic F: Develop a Project Schedule
Lesson 7: Planning Project Budget, Quality, and Communications
Topic A: Plan Project Cost Management
Topic B: Estimate Project Costs
Topic C: Determine the Project Budget
Topic D: Plan Quality Management
Topic E: Plan Human Resource Management
Topic F: Plan Communications Management
Lesson 8: Planning for Risk, Procurements, and Stakeholder Management
Topic A: Plan Risk Management
Topic B: Identify Risks
Topic C: Perform Qualitative Risk Analysis
Topic D: Perform Quantitative Risk Analysis
Topic E: Plan for Risk Response
Topic F: Plan Project Procurements
Topic G: Plan Stakeholder Management
Lesson 9: Executing a Project
Topic A: Direct and Manage Project Work
Topic B: Perform Quality Assurance
Topic C: Acquire Project Team
Topic D: Develop Project Team
Topic E: Manage a Project Team
Topic F: Manage Communications
Topic G: Conduct Procurements
Topic H: Manage Stakeholder Engagement
Lesson 10: Managing Project Work, Scope, Schedules, and Cost
Topic A: Monitor and Control Project Work
Topic B: Perform Integrated Change Control
Topic C: Validate Project Scope
Topic D: Control Project Scope
Topic E: Control the Project Schedule
Topic F: Control Project Costs
Lesson 11: Controlling the Project
Topic A: Control Project Quality
Topic B: Control Communications
Topic C: Control Project Risks
Topic D: Control Project Procurements
Topic E: Control Stakeholder Engagement
Lesson 12: Closing a Project
Topic A: Close Project or Phase
Topic B: Close Procurements