Training of Trainer (TOT)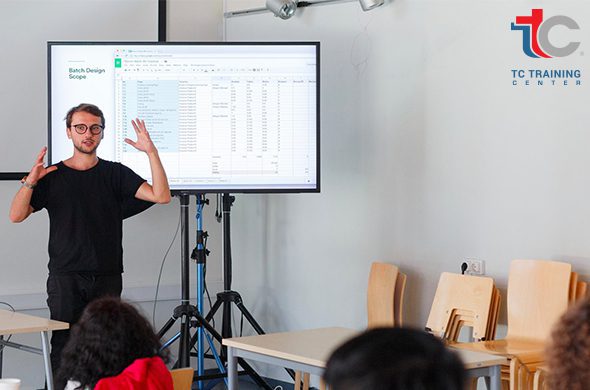 Introduction
This exciting and innovative training course will provide participants with the latest scientific and best practices in workplace training and be presenting. This training course is paced, challenging and highly rewarding. Delegates will learn about adult learning, review design, and delivery and have the opportunity to participate in a highly interactive and engaging seminar.
The highly skilled training course leader will lead from the front, demonstrating the techniques and allowing delegates to experience them first hand. Coaching will be provided to all delegates as an aid to self-development but also as a tool they can transfer to their own training sessions.
A Focus on Adult Learning & Training Principles

Focus on the Latest Techniques and Strategies for Effective Workplace Learning

Understand your own and others Learning Style

Practical Steps in Developing a Presentation with the Minimum of Difficulty

How to manage nerves when presenting or training?

Understand the limitations and appropriate use of PowerPoint™ and other training technologies
Objectives
By the end of this course, participants will be able to:
Evaluate training techniques used in presenting (evaluation)
Describe the training cycle and its application to training and development (knowledge)
Discuss andragogy in relation to adult learning (comprehension)
Differentiate between the varies methods of evaluating training (analysis)

Calculate a training

cost-benefit (application)
Design a training outline utilizing Blooms taxonomy for educational objectives (synthesis)
Who Should Attend?
This training course is for anyone involved in training planning, delivery or those who wish to develop their training and presentation skills. It is suitable for a wide range of people but will particularly suit:
Those working in or transferred to a training, learning and development role

Managers wanting to develop staff and their training

Experienced training, learning and development staff who want to refresh their skills

Anyone responsible for the training of others

Anyone involved in talent management, Nationalisation programmes, business partnering or skills transfer
Seminar Outline
DAY 1
The Role and Function of a Training
Why do we need to train anyone?

The Role of Training

The Training Cycle

How do adults learn? – andragogy

The Conscious Competence Model

Practical Workshop: assessing your personal learning style
DAY 2
Exceptional Presentation Skills
Presentations without Fear

Stylistic Elements of Presenting

Audiovisual Techniques

Cultural Issues

Handling Questions

Practical Workshop: Videotaped presentations, coaching & feedback
DAY 3
Training Needs Analysis (TNA) & Learning Objectives
What is a training needs analysis?

Identifying and Meeting Learning Needs

Step-by-Step Guide to Building a Presentation

Understanding Learning Objectives

Learning Strategies

Practical Workshop: Writing objectives using Bloom's taxonomy
DAY 4
Advanced Presentation & Training Skills
Restricting PowerPoint™ to Enhance Communication

Communication is not all about body language

Our Brain cannot cope with too much information at one

Practical Workshop: use of small groups in training
Brainstorming: you may have been doing it wrong
Practical Workshop: Videotaped presentations, coaching & feedback
DAY 5
Writing Training Materials & Training Evaluation
Writing Training Materials

Steps in the Writing Process

Material (Facilitator, Trainer & Presentation)

What is the training evaluation?

Practical Workshop: Calculating a Cost-benefit